10 Best Foods For Glowing Skin
0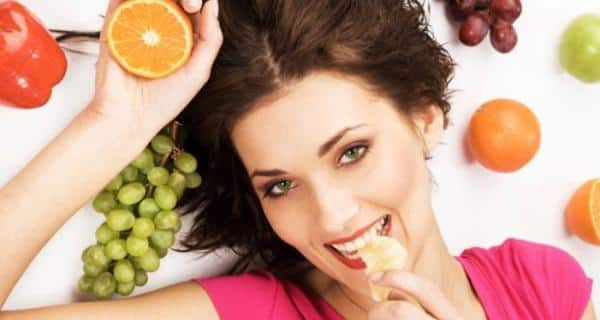 A healthy skin is a reflection of how healthy you are from the inside. People try their best to maintain a body shape, exercise and sweat to get a glowing skin does work. But it is also about eating right that shall bring a glowing complexion.
There are some food ingredients which provide for the health of the skin. They are nutritious and take care of your inner system. They fight with skin problems and help remove the signs of ageing too. When the inside is healthy, it shall show on the skin!
So here is a list of best foods for clear & glowing skin. Take notes they are your discount vouchers to great skin!
Can we begin with anything else? No! Water is beneficial for the skin. It hydrates the body and helps in flushing out the toxins. Water is indeed the only ingredient that can be consumed in unlimited amounts and can still be healthy! Don't skip on drinking at least eight glasses of water daily for the radiant and glowing skin. Also, washing the face with clear water helps remove the dirt from the face. Water works like magic for the skin!
Nuts prove excellent for the skin. They contain essential fatty acids and good cholesterol which improves skin. Almonds have a rich content of Vitamin E. It acts as a natural antioxidant and saves from sun damage too. While almonds can be filing and boost for the skin, it maintains body weight too. Therefore, almonds munching can show significant effects on the skin.
Since ages turmeric has been a solution to skin problems. It has curcumin which helps in cleaning blood and providing a glow to the skin. It has antioxidant and anti-inflammatory properties that heal the skin from within. Turmeric works magic on the skin making it brighter and younger. It works effectively in treating acne, ageing, scars, spots and a lot of other skin problems. Turmeric provides sun protection too!
Lemon is a citrus fruit with Vitamin C for the skin. Consuming lemon hydrates the body and cleanses the toxins off the body. It aids better digestion and flushes out the dangerous toxins. Therefore, the body cycle is improved with cleaner blood and better blood circulation. All of the effects result in bringing about clearer skin and a soft glow.
Tomato is a powerful antioxidant. The natural citrusy tanginess works effectively for the skin in removing toxins. It eliminates the free radicals and promotes a younger looking skin. The compounds lycopene and carotenoids that are present in tomatoes provide for a soft glow to the skin. Tomatoes also help in getting rid of tan and acne problems.
Kale is rich in folates and Vitamin B. Much like spinach it helps in the repairing of the DNA and prevents the skin damage too. Kale and spinach, being rich in Vitamin K, aid in proper oxygen transfer from veins helping skin breathe better. Therefore, the blood circulation and oxygen content help in the skin to glow and shine!
Citrus fruits especially oranges have Vitamin C. It helps in fighting inflammation and is also responsible for fairness. Eating oranges regulate the digestive system and aids blood purification too. All of it shows on the skin giving it a soft glow.
Papaya contains papain (key enzyme) which removes skin blemishes and spots. It also aids in better digestion which improves skin quality. Papaya is rich in other enzyme chymopapain that works effectively in removing skin inflammation. It helps build up collagen. Promotes younger skin and fights with skin problems. Acne, blemishes, redness and dull skin mainly gets healed with papaya.
Strawberries, blueberries, gooseberry etc. have flavonoids and Vitamin C. These fruits have tanginess and sweetness combined which helps get the skin its boost. Berries improve the skin quality and provide a pleasant glow. Berries are also responsible for treating skin spots, scars, darkness, dullness and dark eye circles.
Dark chocolate acts as a perfect antioxidant for the skin. It has the potential to remove tan and skin blemishes. It has flavanols which help protect the skin from damage. It also helps in protecting the skin from harmful UV rays. Therefore, regular consumption of dark chocolate helps get clearer, glowing skin! Get them from authorised stores with discount vouchers to get the best deal!
While some food promotes healthy skin, they are to be eaten in moderate amounts. Too much of anything is bad for the skin. Maintain a diet and watch your skin glow like never before!