What Do BCAA Supplements Do For You?
0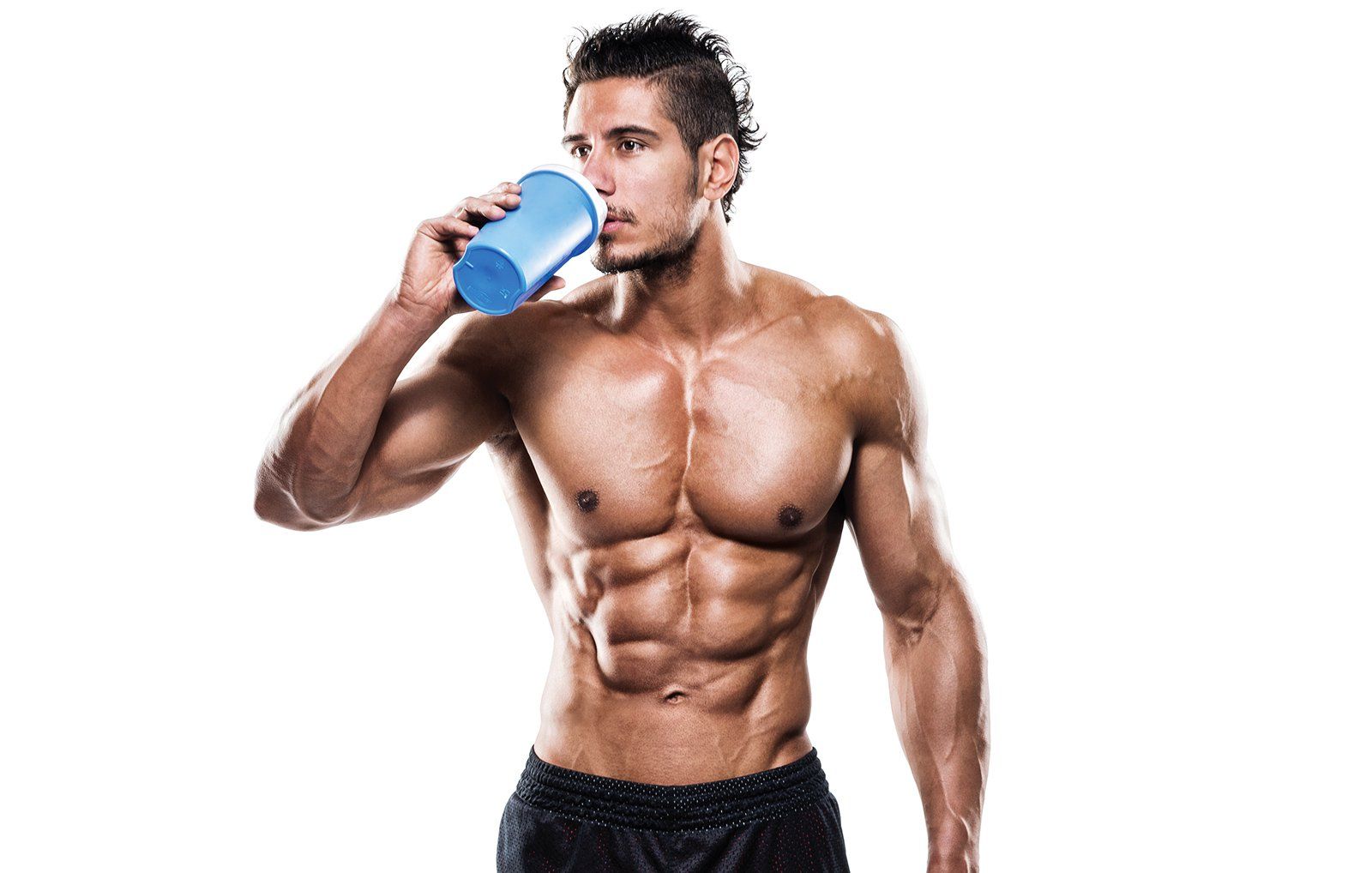 You probably know all about protein and how it can help you get bigger and stronger. But did you know that the individual building blocks in protein, the amino acids themselves, may have important benefits?
In fact, the three branched-chain amino acids, or BCAAs, have have special properties that make them indispensable during certain periods of your program.
Let's take a quick look at what BCAAs are and then dive into what they can do for you.
What Are BCAAs?
Branched-chain amino acids are a special subset of the eight essential aminos, which means we require them for life but that our bodies cannot manufacture them. We need to consume these amino acids through the foods we eat, and any protein source that contains all eight essential aminos is called a complete protein.
The three BCAAs are leucine, isoleucine, and valine, and the "branched-chain" descriptor comes from their chemical structure. Rather than forming a continuous backbone, the main carbon chain in each BCAA features a "branch" that juts off to the side.
This branching gives BCAA supplements unique properties that make them powerful allies in our quests to build better bodies
What Can BCAAs Do For You?
This is what bodybuilders really want to know about any supplement: what can they do for our physiques?
In the case of BCAAs, the answer is, plenty!
Below is a list of potential benefits of supplemental BCAAs.
Increased Muscle Synthesis
Your body is in a constant internal struggle over what to do about your muscle mass. While you need muscle to move , it's also expensive from a metabolic standpoint. Muscle requires extra calories just to "live," and your body wants to store energy, not expend it.
That's why most people break down protein at about the same rate we build it up, unless we do something extraordinary to tip the scales toward muscle building. BCAAs have been shown to increase both the rate of and capacity for protein synthesis in muscles, which means it can help you win the protein turnover battle.
Improved Fat Loss
Researchers have found that BCAAs, and especially leucine, have a positive correlation with body leanness. In other words, it appears that BCAAs can help you accelerate fat loss and maintain lean muscle as you lose fat.
This is an especially important benefit when you're working out on a low-calorie diet, as BCAAs can help preserve your lean mass, which your body might otherwise eat into.
Better Hormonal Profile – Testosterone!
Testosterone is THE major anabolic hormone – it helps you build muscle.
Cortisol, on the other hand is the major STRESS hormone and can tear down muscle tissue.
Studies show that athletes using BCAA supplements have better ratios of testosterone to cortisol than those using a placebo. That means BCAAs can help you reduce your stress hormones and maintain optimal testosterone levels.
More Strength
There is some research evidence that adding BCAA supplements to your diet over the long haul could increase strength levels to a significant degree. Noted trainer Charles Poliquin suggests that could amount to as much as 30 additional pounds in your leg training over several weeks or months as compared to what you could do without BCAAs.
Enhanced Endurance
One of the reasons that BCAAs may help you maintain muscle while you lose fat is that they can be burned for energy during training. That keeps you from dipping into your muscle stores, but it also means you should be able to train harder and longer.
BCAAs also help keep your nervous system healthy and firing, which leads to fresher, more intense workouts.
Insulin Sensitivity
BCAAs, and in particular isoleucine, have been shown to improve insulin sensitivity in weight-training subjects. Greater insulin sensitivity helps your body shuttle vital nutrients into your muscles more efficiently, which can foster better recovery and growth.
Longevity
Not all of the benefits of BCAAs are relegated to the bodybuilding realm. In particular, the aminos help to repair and maintain cellular energy mechanisms, which makes them important for long-term health. In fact, BCAAs have found their way into treatment plans for patients with liver disease, cancer, and muscle wasting, helping to improve and prolong life in many cases.
Getting Your BCAAs
While you can get BCAAs from any complete protein food, they are much more easily digested if you take them as separate supplements such as in a Protein Powder with BCAA Without peptide bonds that tie them to other aminos in full protein, BCAA supplements can get into your blood stream almost immediately, which is especially important when it comes to their stress-reducing, energy-enhancing properties during your workout.
You should talk to your doctor before consuming any new substance, but if you're looking for a simple, natural supplement to boost your training and physique, BCAAs are hard to beat!